We are the commercial cleaning experts.
Welcome to ServiceMaster Of Calgary
ServiceMaster Clean of Calgary has proudly served the commercial cleaning needs of the Calgary market and the surrounding areas for over 20 years.
We specialize in heavy-duty commercial cleaning needs such as carpet maintenance and restoration, hard surface floor cleaning, fabric and leather furniture cleaning.
As an IICRC Certified Cleaning Company, ServiceMaster Clean of Calgary is proud to be a nationally preferred and warranty approved carpet cleaning service provider for major carpet mills.
ServiceMaster Clean of Calgary manages carpet care programs for many of the regions largest corporate offices with over 25 million square feet of commercial carpet cared for every month.
Our Reputation is built upon ensuring customer satisfaction, which is consistently reinforced with pre-service phone calls and post-service follow up. We also survey our customers regularly in order to gauge customer satisfaction and we're very proud of our track record!
ServiceMaster Clean is unique in that all of our environmentally friendly hypoallergenic products are researched, tested and manufactured by our team of chemists at corporate headquarters. We can even help buildings garner LEED EB points due to our commitment to eco-friendly products and systems.
Contact us to experience the difference ServiceMaster Clean can make!
PREVENTATIVE CLEANING AND DISINFECTION SERVICES
For years, ServiceMaster Of Calgary have been the experts in creating clean, safe and healthy workplace environments. Our experience and training afford us the ability to promote safe practices for infection prevention within all businesses.
In these unprecedented times, we are ready to respond with effective and customizable solutions. ServiceMaster Of Calgary provides a full range of cleaning and disinfection services that will help to keep your workplace healthy and productive.
GET A FREE ASSESSMENT
COVID-19 FAQs
What is the difference between self-monitor, self-isolate (quarantine) and isolate?
Self-monitoring means to:
monitor yourself for 14 days for symptoms of respiratory illness, such as cough, fever and difficulty breathing
avoid crowded places and increase your personal space from others whenever possible
Self-isolation (quarantine) means to:
stay at home and monitor yourself for symptoms, even if mild, for 14 days
avoid contact with others
You should self-isolate if you:
have no symptoms and
have travelled outside of Canada within the last 14 days or
have come in close contact with someone diagnosed with COVID-19 or
have been asked to do so by your public health authority
Isolating yourself means to:
stay home until the local public health authority says you are no longer at risk of spreading the virus
avoid contact with others
You need to be isolated if you:
have symptoms, even if mild, associated with COVID-19 or
have been diagnosed with COVID-19 or
are waiting for laboratory test results or
have been advised to do so by your Public Health Authority
Source — https://www.canada.ca/en/public-health/services/diseases/2019-novel-coronavirus-infection/prevention-risks.html#h
MORE COVID-19 FAQS
News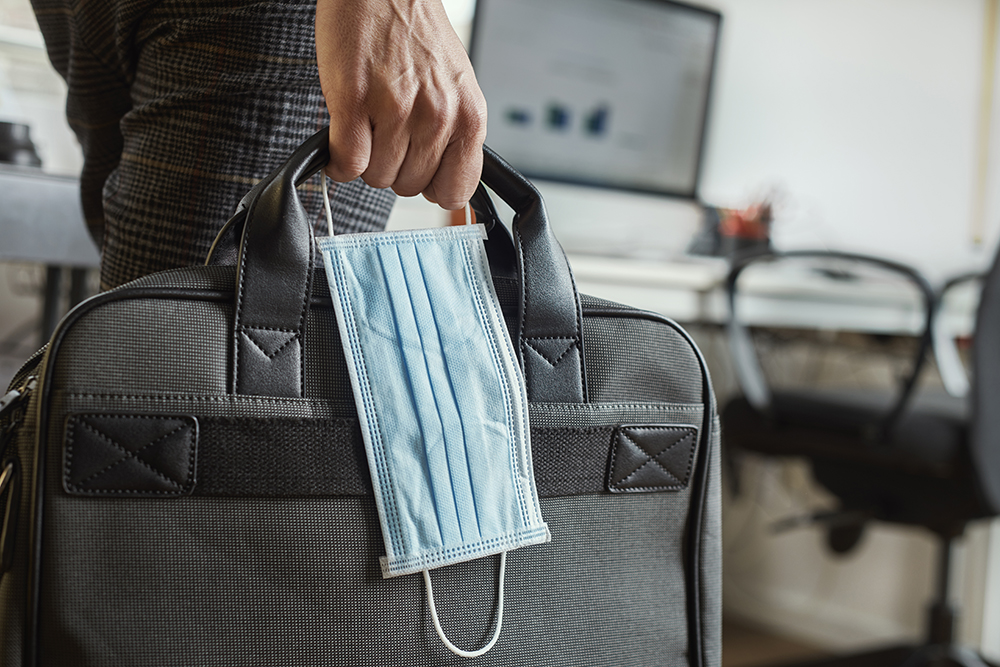 Getting Back To Work: Keeping Your Office Safe
As rates of COVID-19 infection gradually decline and some parts of the world are cautiously emerging from the pandemic, the main question on everyone's mind is what does the new normal look like?
About Us
Your commercial cleaning experts. ServiceMaster of Calgary takes pride in exceeding your expectations of a commercial cleaning supplier. Our core business is the difficult jobs. Most other cleaning companies say they offer these services, while ServiceMaster Clean of Calgary li
Commercial cleaning services to suit every budget. Our plans start as low as $250 per month - whether you need daily commercial carpet cleaning, office furniture cleaning or specialty commercial cleaning. Depending on your specific requirements, we will work with you to develop a plan that suits your needs, and your budget.
Guaranteed Service
No other vendor offers the quality of service and degree of commitment as consistently or as affordably as ServiceMaster Clean. We are so confident in our performance, we guarantee it!
Our expertise, dedication and value-added services make us the best commercial cleaning choice for your business.
Get A Free Assessment